Crawl Space Mold Remediation in Austin, Texas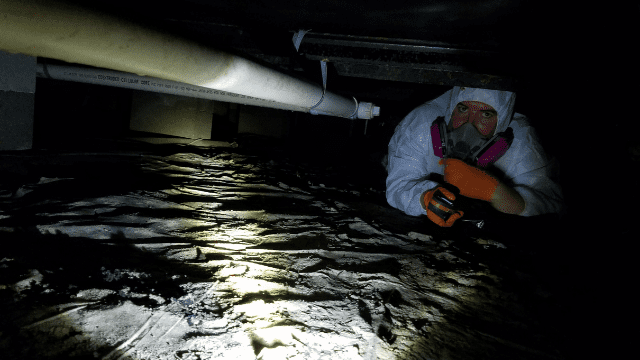 Crawl spaces tend to be that place where if we have one, we forget about it. It's an area meant for access to ductwork and foundational supports after all, and more often than not you're not going to be down there unless you're planning on a home improvement project or something that seems out of the ordinary. 
Crawlspaces due to their low, often damp locations can find themselves as a hotbed for mold growth, and left untreated this could become a health hazard for those living on your property. When it comes to proper crawl space mold remediation, look no further than the experts at United Water Restoration Group of Austin, Texas to meet your needs and get your property back up to a quality that's safe.
What Does Crawl Space Mold Remediation Cost?
Mold remediation projects, whether it's on the main floor or in a harder-to-access location like a crawl space typically run about the same averages. If you catch mold early, you could be paying less than $150 to have the issue sorted out. 
However, if mold has become more widespread and has begun infesting the material around it you could be looking at upwards of $6000. Thankfully the national average for a crawl space mold removal project is typically only a little less than $3,000. 
At a glance, these prices can be jarring, and you may even be tempted to tackle the project on your own. We'd advise against this on multiple grounds. Depending on your insurance coverage, insurance companies will usually cover mold remediation if it's related to a covered peril or flood damage if you have flood insurance. 
Our ability to work with all insurance providers combined with our expertise and toolsets make us an obvious choice to combat mold safely so you don't have to put yourself or your property at risk attempting a crawl space mold removal on your own.
Contact Us Today
If you find yourself in need of crawl space mold remediation, contact the professionals at United Water Restoration Group of Austin, Texas at (512) 813-0501. We're at the ready 24/7 to take your call, and after a brief conversation concerning your crawl space mold removal, we can have someone on-site as soon as possible.