Water damage can happen during any time of the year and at any time of the day. It can take many different nefarious forms. From a leaking pipe to extensive flood damage caused by weather. Whether you are dealing with extensive or minor damages, our technicians in Austin, Texas can assist you. Our water damage restoration process aims to bring your home or business back to its normal, pre-loss conditions.
United Water Restoration Group of Austin technicians will carefully comb through your property and identify all affected areas and materials. Our technicians are trained and certified in handling water damage. We will craft a detailed plan of action that showcases how we plan on returning your property to a state of normalcy.
– Hardwood Floors
– Water Soiled Carpets
– Damaged Tiles & Flooring
– Water Damaged On Ceilings
– Water Damaged On Walls
– Water Damage In Basements
– Water Damage From Burst Pipes
– Drying Water Damage
– Water Damaged Roof
Fire damage, even in less severe events, can cause ruinous damage that can change the landscape of any property and cause lingering damage that continuously deteriorates affected materials. Smoke damage can seep through porous materials, embedding itself and causing further damage. Regardless of the severity of the damage, our technicians in Austin, Texas can assist.
Our technicians in Austin, Texas are certified, skilled, and highly trained in administering our fire damage restoration services. We can help erase all noticeable signs of damage, making the incident a distant memory.
– Fire Damaged Property
– Fire Damaged Kitchens
– Cleaning Fire Damage
– Fire & Smoke Cleanup
– Fire & Smoke Damage
– Fire Damaged Roofs
– Removing Smoke Odors
– Fire Damage Repairs
– Odor Neutralization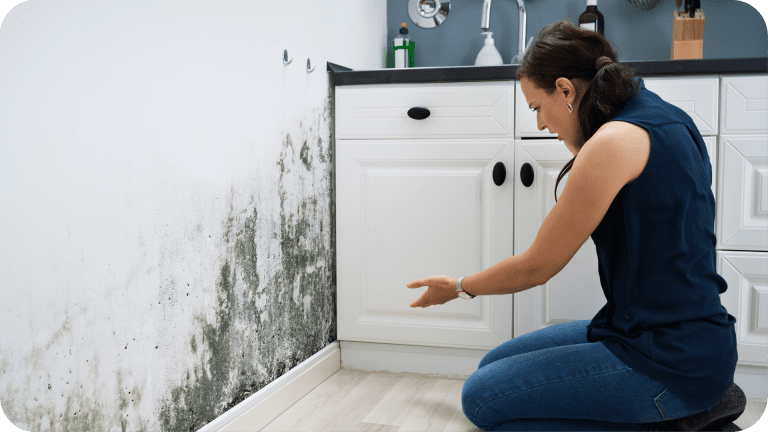 Mold spores are microscopic in nature and are found in nearly every room. Though typically harmless as spores, once mold colonies grow and expand, they pose serious health concerns to those occupying the space. Mold colonies can begin forming and spreading throughout a room once the proper conditions are met.
Our technicians in Austin, Texas can handle any size mold outbreak at your property. During the final stages of our mold remediation process, our technicians will administer procurement treatments throughout your property. These treatments will help ensure no future outbreaks at your property occur.
– Mold & Mild Removal
– Mold Damaged Walls
– Black Mold Removal
– Basement Mold Removal
– Mold Removal From Ceilings
– Mold Inspection & Testing
– Crawl Space & Attic Mold
– Toxic Mold Removal
– Mold Restoration & Abatement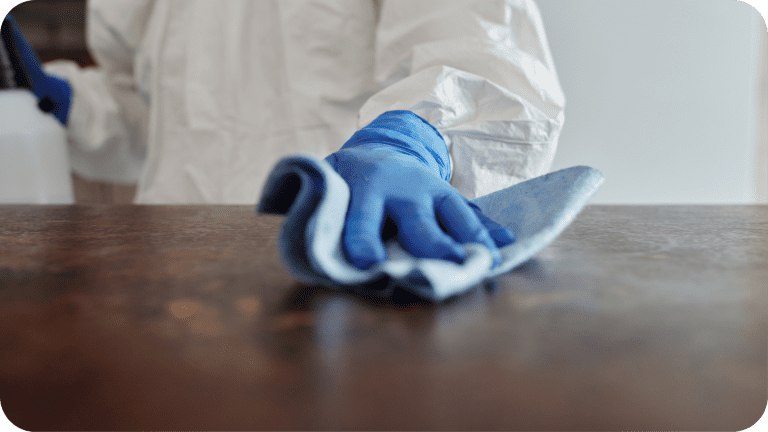 Our office in Austin, Texas also offers disinfecting and cleaning services. These services can be used by both homeowners and businesses. These cleaning services add an extra layer of protection against airborne threats that naturally accumulate on surfaces and throughout a building. Things such as allergens, irritants, and potentially harmful pathogens can lead to serious air quality issues amongst other problems. From social gatherings to a day of traffic at your business, our disinfecting services can help you! 
– Floors, Tile, hardwood, laminate, vinyl
– Flat surfaces: Countertops, furniture, desks, shelves, cabinets
– Access points: Stairways, door handles, Handrails, elevators, escalators, ACA ramps
– Walls, doors, ceilings, windows, blinds, Carpets, curtains
– Property and Contents