Mold Remediation in Austin, Texas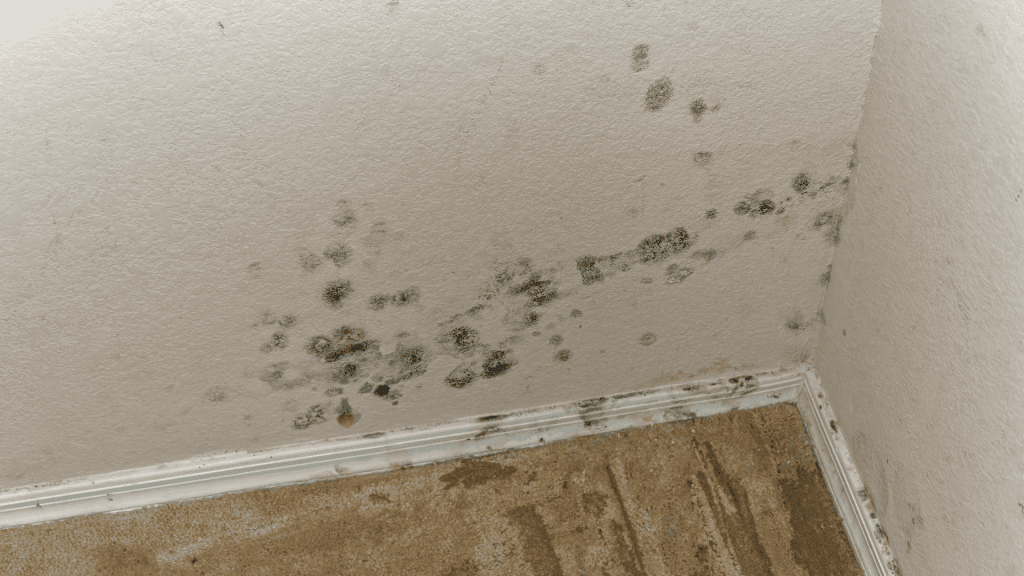 Mold spores are microscopic in nature and are present in virtually every room in every building. The average mold spore count in a room is 200-500. While these spores typically don't pose much of a threat, met with the proper conditions, mold spores can take root and create colonies. If you notice a mold colony at your property, you should contact experts immediately as these colonies can quickly grow and spread throughout a building.
Our mold remediation process in Austin, Texas can assist in ridding your property of an unwanted outbreak. The first step to our mold remediation process is contacting our service line at (512) 772-2458. This service line can place you in direct contact with one of our trained mold remediation specialists.
After we schedule an appointment and our team arrives at your property, they will begin carefully combing through the building. One of the most important steps in our mold damage restoration process is identifying the source of the problem and quickly correcting it. During this step, we create a comprehensive plan of action that showcases how we plan on returning your property to its pre-loss conditions.
Once we've agreed to terms, our mold remediation process in Austin, Texas can truly begin. Our technicians will spring into action and start off by quarantining affected areas. While we work around to remediate mold and remove it, we will also try to identify the problem to correct it, helping prevent another outbreak. Throughout our process, we utilize equipment such as air purifiers to filter out existing mold spores in a room to prevent further growth. Once we have removed all mold-infested items, we can start cleaning contents and damaged belongings that can be restored.
Contact Austin's Mold Remediation Experts
Items such as carpeting, drywall, and paint can be heavily affected by mold colonies and continued growth. Through the final stages of our mold remediation process in Austin, Texas, we will administer procurement treatments that will assist in preventing future outbreaks. Whether your mold outbreak has overtaken a room or has spread throughout the entire building, our mold specialists can assist you in returning your property to a state of normalcy. Contact our specialists today for assistance!
Read What Our Mold Remediation Customers Are Saying​
"This was the crew who did the removal of sheetrock and insulation. They were very prompt, polite and professional. They explained everthing as they did the work. When they came to check to see if it was dry, they explained the process as well as the equiptment that was being used. Very impressive service, well above what others had told me about thier experience with other companies."
"Big shout out to United Water Restoration! I had mold underneath my kitchen sink and they came and totally took care of it! Their crew is very professional, timely, and very kind. They took care of us, and made us feel assured that the issue will not happen again!"